Laurel Nutrition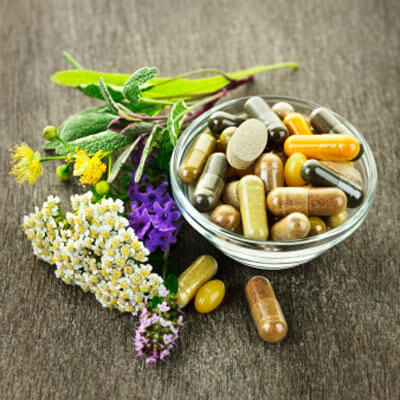 What are you fueling your body's cells with? Whole foods or processed pretend foods? At Optimal Care Chiropractic, we are passionate about helping patients adopt healthy eating habits with whole food nutrition at the foundation.
Dr. Levi, who also has a degree in dietetics, provides whole food nutrition counseling. She supports patients using whole foods and herbs.
Shop Standard Process Supplements »

What to Expect
First, we will have you complete a questionnaire called a "Toxicity Questionnaire," which was developed by Standard Process. Then Dr. Levi will perform an exam. She will be checking the following:
Your jaw
Your mouth
The condition of your teeth
The health of your gums
Eating is one of the greatest pleasures in life, but you may not be able to enjoy your food due to a condition in your mouth.
Dr. Levi will ask you the following:
Can you chew your food? Can you smell food?
Can you taste food?
Is your mouth healthy?
If you have any issues with your teeth or mouth, you may find that you are chewing on one side of your mouth or are unable to chew your food well. If you can not chew well, you will not be able to digest your food properly and your body will not be able to receive the food the way it should.
Dr. Levi will have a conversation about where you are buying your food. She will ask you to keep a food and bowel movement diary so she knows the timing of your meals and eliminations. From that information, she can see where you are "food loading" and how that coincides with your elimination.
Getting quality, restorative sleep is essential to good health. We will ask you how you are sleeping. Do you slumber soundly or find that you are waking up every few hours to go to the bathroom? All of those are cues to what your digestive system is doing.
Once Dr. Levi obtains the necessary information from you, she will make recommendations about what supplements to take. We use supplements from MediHerb®, an Australian company managed by Standard Process. The supplements are of superior quality and have been rigorously tested.
While food supports take longer to effect change, herbs are fast.
If you are on medication, Dr. Levi will not provide herbal supplements as they can counteract the effects of your medication.
How Nutrition and Chiropractic Go Hand in Hand
When you are receiving chiropractic care, you can boost the benefits of your chiropractic treatments by taking care of your body in other ways. These include eating a healthy diet and taking care of yourself in other areas such as exercise. By providing nutrition guidance, Dr. Levi will help ensure you are doing what you can to support a healthy body.
Pick Your Plan
You can choose the plan type that works best for you. We offer weekly, biweekly, and monthly care plans. After the initial exam, you can select which is for you. If you just want to come in for one visit, that is fine too!
Call our Laurel practice to book an appointment for nutrition!
CONTACT US

Nutrition Laurel MD | (301) 362-5868