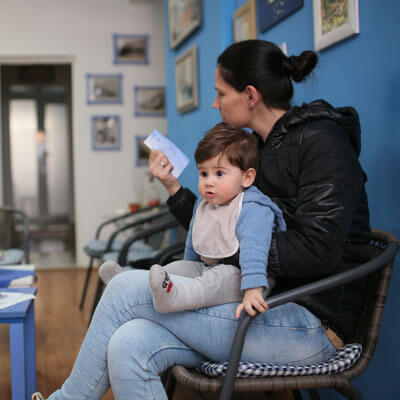 New Clients at Optimal Care Chiropractic
If you are visiting Optimal Care Chiropractic for the first time, we would like you to know what to expect. We want to make sure you feel relaxed and confident at every visit.
Fantastic visit! Dr Levi shared info I have never heard before from my doctor or naturopath! Candace B.
Your First Visit
Before you come in, we ask that you complete our new patient paperwork online. Please bring a picture ID and your insurance card as well.
NEW PATIENT FORMS

If you have any medical records and imaging such as X-rays or MRIs, we ask that you bring those. We will scan that information into our computer and Dr. Levi will review it, which will provide a more complete look at your state of health.
Please dress in comfortable clothing. We will have you change into a gown for your exam.
You can expect the following:
An exam
Foot Levelers scan
Care as appropriate
Your Second Visit
This subsequent appointment is your report of findings visit. Dr. Levi will review the results of your first appointment. She also will discuss chiropractic, physiotherapy, nutrition and your support needs.
Financial Information
We can direct you to an insurance verification form that allows you to determine your coverage. If you do not have insurance we offer financing to help make your care affordable.
Contact our Laurel office today to schedule an appointment!
CONTACT US

New Patients | (301) 362-5868