Meet Dr. Marcia B. Levi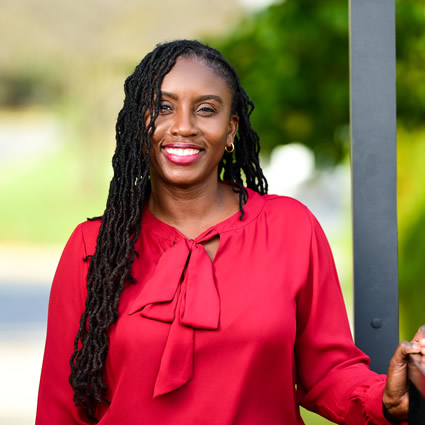 The best part of being a chiropractor is having the freedom to help people heal naturally. As the principal healthcare provider at Optimal Care Chiropractic, I offer chiropractic, physiotherapy and nutrition.
The Journey to Becoming a Chiropractor
Dr. Levi grew up in Guyana, South America, and came to the U.S. in 1995. She wanted to complete her degree in dietetics. She earned her first bachelor's in education and her second degree in dietetics.
"I was certain I was going to be a dietician and then go to medical school. On the path to medical school, I realized I disliked prescribing medication and tracking side effects. I did not want to perform surgeries or deliver babies all day long."
One of her professors at Emory University told Dr. Levi about Life University and Dr. Sid Williams, who established the chiropractic college.
Constantly Learning
Dr. Williams' philosophy of "above down, inside out" resonated with Dr. Levi deeply. She enrolled at Life University and graduated with her Doctor of Chiropractic in 2002. "I am in a constant state of learning and am always happy to share my knowledge with the community as well as learn from them."
Dr. Levi holds licenses in Maryland, New York and Georgia. She is also licensed for physiological therapeutics in Maryland.
Providing Dedicated, Compassionate Care
If you have felt that other practitioners were too clinical and impersonal, you will be pleased to know that Dr. Levi is the opposite. "I love to laugh and I am not afraid to pray openly with people." She considers herself the sister for some and the daughter for others. Dr. Levi's patients know that she is there for them and cares not only for their health but also what is going on in their personal lives.
EXPLORE CHIROPRACTIC
Opening an Oasis of Health
Dr. Levi's strong interest in the mindful movement led to the recent development of a motion studio-Optimal Oasis-to offer therapeutic massage, yoga, meditation and mindfulness workshops next door to Optimal Care Chiropractic.
A Presence in the Community
Who is a Packers shareholder?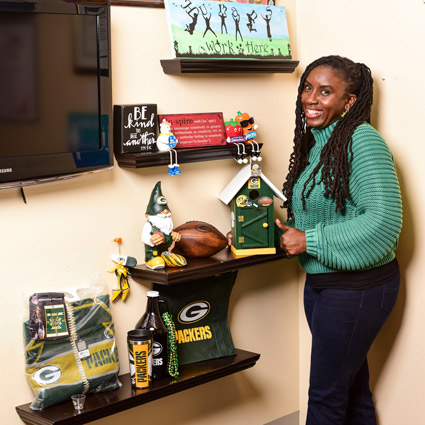 Dr. Levi is passionate about engaging in her community and state. She was appointed by the governor of Maryland to serve on the Maryland Chiropractic Associations board. She served in that role for seven years. Dr. Levi also received the Maryland Governor's Volunteer Service Certificate as well as an Academic & Community Engagement (ACE) Award from Prince George's Public Schools.
Dr. Levi is also well-known in the community for her public speaking engagements. She often speaks to private and public audiences on topics related to preventative care of the body and natural health.
There are three groups that Dr. Levi devotes considerable time to
Laurel Advocacy & Referral Services
First Generation College Bound
Building Families For Kids
She also is a sponsor of the Maryland Blue Jays ladies softball team who are based out of Bowie. Go Blue Jays!
Outside the Practice
As Dr. Levi lives in Laurel, it is common for her local patients to see her at the grocery store or out exercising. She loves living, working, serving and forging relationships with fellow residents of our city.
Book an Appointment
Contact Optimal Care Chiropractic today to schedule an appointment with Dr. Levi!

Dr. Marcia B. Levi | (301) 362-5868