About Us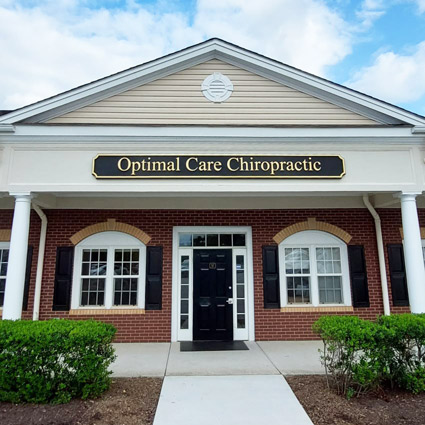 What would you do more of in life if you felt your best?
Whether your answer is play with your kids or grandkids, golf, garden or simply move without pain, you have come to the right place. At Optimal Care Chiropractic, we first help you maintain your health and then maximize it!
Planting Practice Roots in Laurel
After Dr. Marcia B. Levi graduated from Life University in September 2002, she practiced in New York for a year before opening a practice in Wheaton, Maryland in 2004. Our practice moved to Laurel in January 2006 and to our current location in April 2013.
Our Mission
Helping patients maintain their health so that they can maximize their potential.
A Faith-Based Practice
Dr. Levi has a deep faith in God. She practices on the principle that the human body is a divine creation with self-healing abilities. Her job is to remove the interferences to allow people to heal well.
A Personalized Practice
From scriptures posted on site to the background music in the office, Dr. Levi and her team wear their faith openly.
She has personalized her practice so patients can get to know more about her. Dr. Levi has a poster hanging up that lists some of her favorite things. These include the Green Bay Packers, the Gonstead Technique and places she has traveled. Her favorite colors are burnt orange and hunter green. She would love to hear about your favorite things too!
MEET DR. LEVI
We are blessed to see many success stories in our practice. We support women with:

Regulating menstrual cycles
Promoting fertility
Healthy menopause
Hormonal balancing
Much more!

We look at those irregularities and their relationship to pelvic alignment. The interference can come from a rotated pelvis, fibroids, previous trauma or hormonal imbalances.

Dr. Levi will adjust those patients and support them nutritionally as their fertility cycle becomes regulated.
Given how much time we spend on our devices, our posture can suffer. From helping office workers with "tech neck" to athletes, we provide postural correction and tips for maintaining optimal posture. Dr. Levi sees a lot of golfers and runners who need assistance with their posture as well.
Get Started Today
Take that first step toward better health. Contact our chiropractic office today to schedule an appointment!

About Optimal Care Chiropractic | (301) 362-5868