Meet Our Team
Lauren, Chiropractic Assistant – Clinical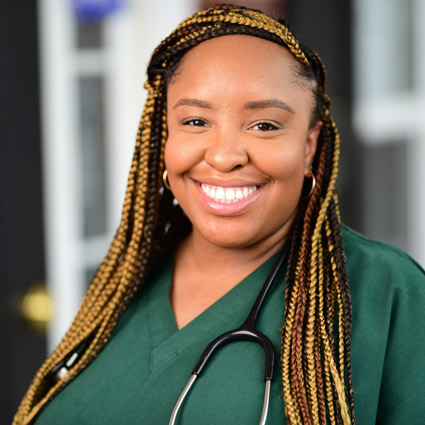 "I am passionate about chiropractic care and all the holistic approaches it has to aid the body as a whole. With opioids being used so heavily in health care, the adjustments along with functional movements and exercise can help increase the quality of life. I am blessed and constantly fulfilled to be a key player in the recovery process for patients."
Lauren graduated with a Bachelor of Science degree in Exercise Science and Kinesiology in 2017. Her concentration was in physical therapy and she has worked in various inpatient and outpatient settings as well as areas of specialty treatment.
"I became a certified chiropractor assistant in 2019 and have loved every minute of exploring all that chiropractic care has to offer." Lauren particularly enjoys working at the practice as Dr.Levi and the Optimal Care Chiropractic team put the quality of care first.
When she is not working, Lauren loves to be constantly moving whether it is dancing, hiking or hitting the gym. She also has a green thumb and loves being a plant mom.

Chelcie, Chiropractic Assistant – Clinical
Chelcie became a registered licensed chiropractic assistant in 2017 and has been working in the chiropractic medical field setting for four years. "I like being able to serve patients and see the amazing benefits chiropractors provide to their patients." For Chelcie, it makes her happy to see the relief on the face of a patient after receiving chiropractic treatment. "It makes me enjoy being a chiropractic assistant."
After graduating with her Associate of Fine Arts degree in 2015, Chelcie developed an interest in massage therapy after massaging a few family members. She attended Baltimore School of Massage, entering their Registered Massage Practitioner program. The same year she graduated college, Chelcie completed the massage therapy program. In 2020, Chelcie decided to go back to school for medical massage to become a Licensed Massage Therapist.
She will complete her Associate of Massage Therapy degree in December 2021. Chelcie's career goal is to massage in a chiropractor's office. She wants to help people improve their mobility and flexibility, reduce their pain and tension, provide relaxation, and decrease their stress levels.
Outside the practice, Chelcie likes hanging out with family and friends. She also enjoys traveling, riding horses and going to the gym.


Marilyn, Health Assistant – Patient Care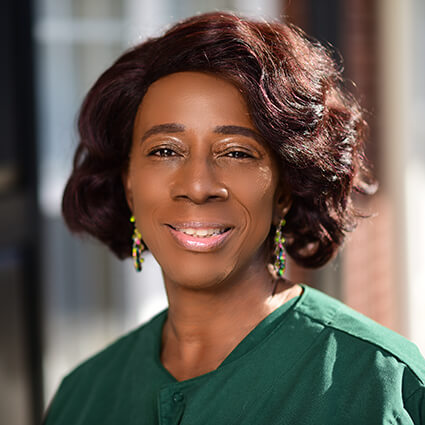 Marilyn has a background in teaching for 30 years. She is college educated and has a deep passion for nutrition, emphasizing its importance to clients and the people she cares for. Marilyn is also certified as a home health aide. She cares about people, shows empathy and has strong interpersonal relationships that comes from her experience as a home care provider and teacher. She is dedicated, creative, and an independent thinker.
Marilyn loves to cook and be creative. She enjoys making floral arrangements and decorating. She also loves to travel. Marilyn comes from a closely knit family with strong ties. She loves working at Optimal Care because she gets to be of service, take initiative, and is inspired by the leadership of Dr. Levi. Marilyn is a member of the Lions Club International. She has volunteered for Hillary for America and Biden Harris 2020. She also taught the youth of her church floral arrangements, bread and cake making. She has one daughter whom she truly adores.

Briana, Health Assistant – Financial
Briana has been in the medical field for over ten years providing great customer service and care. She is fascinated with chiropractic's philosophy of the healing process through the adjustments of the spine. She plans to continue her education to become a certified chiropractic assistant.
What she loves most about working at Optimal Care Chiropractic is the compassion, love and care Dr. Levi and our team have for our patients. Briana believes in taking care of patients as if they are her own family members. She makes an effort every day to live by the scripture Luke 6:31 – "Do unto others as you would have them do unto you." As well as her grandfather, the late Pastor Gilbert H. Aiken's saying – "It costs absolutely nothing to be kind."
In Briana's personal time she enjoys singing in her church's choir, spending time with family and friends as well as supporting her home team from Philadelphia – Go Eagles!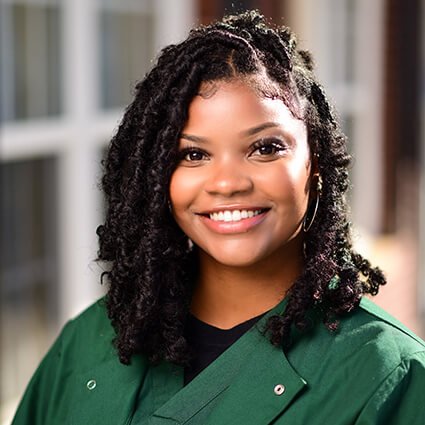 Marina, P.R./Social Media Chair
Marina is a public relations specialist for Optimal Care. She creates media, from press releases, to social media messages, and communicates with the public and patients. She is responsible for planning and directing the development of programs of the organization's agenda and accomplishments.
Born and raised in New Jersey, she headed to Maryland to complete her degree at Towson University.
In her free time, Marina loves to spend time outdoors – hiking, cycling, jogging and any other activity that will keep her moving.
Book an Appointment
Contact Optimal Care Chiropractic to schedule an appointment with Dr. Levi today!

Dr. Marcia B. Levi | (301) 362-5868